Thinking of selling your home? Deciding what fixes or remodels need to be done before you list is one of the hardest choices a home seller will face. This is doubly true for first time home sellers. Let's take a look at how you can evaluate a project to make sure the renovations make sense.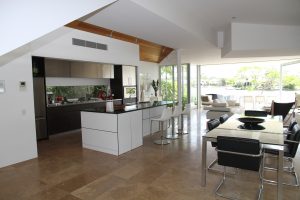 Before you dive into a pricey renovation project, let's review a few key factors that will ensure you will see a return from your hard work and investment.
How Do We determine if Home Renovations Make Sense?
The process of figuring out if a renovation makes sense is fairly simple if you take the time to work through the math. Generally speaking, home renovations make sense when the value added to your home exceeds the cost of the renovation.
Follow these steps to determine if your planned home renovations make sense.
Let's Evaluate Your Home
With a critical eye, do a thorough walk-through of every room inside your home and then inspect the exterior. How does the paint look? Is the carpet clean and in good condition?
Do you see any cracks in the walls or ceiling? Does a room in your house smell like your favorite furry friend?
Make a list of every room that could use a paint touchup, every light fixture that needs replaced, and every broken window screen.
How Does My Home Compare To Others On the Market?
How does this compare to other homes in your area? If at all possible, check out some open houses at homes that are comparable in age and size to your own.
This will give you a good idea of how your home compares to it's competition in the market. Pay special attention to the kitchen and master bathroom.
Do other homes on the market in your area have upgraded kitchens with granite countertops and stainless steel appliances? Do the master baths feature marble tile and upgraded vanities?
Take note of what these homes feature that yours doesn't; but don't forget to also note the improvements your home has that the others do not.
Even if you aren't ready to sell right now, this would be a good time to begin working with a real estate agent. Let an agent do a walk-through of your home.
An agent that is knowledgeable of your local market will be able to provide insights on your home and its potential competition that you may have missed.
A thorough walk-through will also give an agent all the information they need to put together an accurate Comparative Market Analysis, or CMA.
What's My Home Worth? Find out Here!
A properly compiled CMA will provide all the market information a seller will need to properly price their home and determine which, if any, improvement projects need to be undertaken.
What's my budget?
Your budget is a key element in the decision-making process. Kitchen remodels cost an average of $28,000; with a range of around $7,000 for a small project and over $50,000 for a large kitchen. Remodeling a master bathroom can easily reach a price tag of $15,000.
Other projects; like fixing broken window screens or freshening up your landscaping can be done for much cheaper and help your home sell faster and for more money.
Let's take another look at the list you compiled during your home walk-through.
Break this list into two separate sections: things you can fix yourself, and projects that a professional will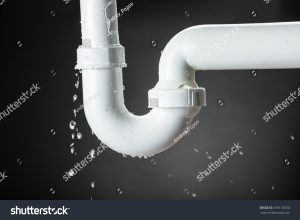 need to handle. It is extremely important to be realistic here. If you've never changed a sink or installed a new water heater; now is not the time to give it try. That guy on YouTube may have made a plumbing project look easy; but he's not going to be there to help you mop up if something goes wrong.
Next, get a cost for everything on your list. If you're confident you can make some of the improvements yourself, just budget the material costs. For larger, more complicated projects; get several quotes.
Will the improvement increase my home's value?
In an upcoming article we will dig deeper into which renovation projects pay off the most; but for now it's time to do some serious number crunching. Out of the list of projects that fit in your budget, which ones make the most sense to undertake?
Use the home value from your CMA as a baseline and then compare it to prices on the list of comparable homes and the homes you've visited. Your real estate agent would be a great asset during this process.
List each attribute the comparable homes had that yours did not. This includes any upgrades to the kitchen, bathrooms and lighting, hardwood floors, a fully finished basement, or even a screened in porch.
Next to each of these attributes list the estimated cost to make the improvement to your home. Will the cost to renovate your home exceed the difference in price between your home and the comparable?
Here's an example:
Comparable Home Price: $280,000
Renovated Kitchen $18,000
Renovated Master Bath: $6,500
My CMA Home Value: $250,000
If upgrading your kitchen and bathroom will cost only $24,500; and your home value will increase $30,000; the renovation is worthwhile. For appraisal purposes, it's important that the upgrades are visible.
It is also helpful to provide an appraiser with a list of upgrades you've had done, along with the cost for each. Once again, work with an experienced real estate agent. He or she should be a wealth of knowledge and can help you decide which projects to take on.
Time Is Money
Don't forget about the little projects you can do to help your home sell faster. Low cost projects like keeping your landscaping in good condition and pressure-washing the exterior of your home may not add to the value, but they add to the curb appeal.
Find out more about Zingleman Realty and what our clients are saying about us by visiting us on Facebook, Google, and Zillow.