Alina Zingleman: www.ZinglemanRealty.com
Many buyers in the market for a newly constructed home believe that the process of purchasing new construction is simple and straightforward.  But who's on your side? There are a lot of reasons why you should always use a buyers agent when buying a new construction home.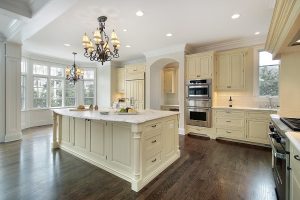 You go to the neighborhood, find a floorplan and elevation that you like, sign the contract, write a check, then wait for construction to be completed.  Why would you need to enlist the assistance of a real estate agent for that? 
Truth be told, it really is that easy if you go at it alone; easy for the builder. Builders love these easy transactions because it increases the opportunity for them to get every penny they can out of the buyer. You can't really blame them though.
Builders are in the business of constructing new homes and selling them in a manner that maximizes their profit; just like every other business. While builders have a number of reasons they'd prefer you not have an agent representing you. There are many more reasons why you should have a buyer's agent working for YOU.
Keep reading Why you should always use an agent when buying a new construction home.for the 5 top reasons you should always have a real estate agent representing you when buying a new construction home.
Why you should always use an agent when buying a new construction home.
1 It Costs You Nothing
Having a buyer's agent representing you when buying a new construction home costs you nothing.  Ever.  This isn't the lawyers' slogan of 'you only pay us if you win" this is you don't pay us for our services, at all, end of story.  How is this possible? 
Builders price their homes assuming that they will most likely have to pay a certain percentage to a buyer's agent. The builder will not offer to reduce the price of the home you're looking to buy just because you don't have a real estate agent.
The only thing better than having someone on your side, fighting to get you the best deal possible, is having someone else pay for that service.
2 The Sales Representative Works For the Builder, Not You.
The friendly salesperson you meet at the development model home works for the builder. As such, he or she is looking out for the best interest, and bottom line, of the builder not you.
A buyer's agent, on the other hand, works for you and is obligated to work for your best interest.  A good buyer's agent will always listen to your needs and work to find the best home at the best price for you.
Related: Your Stress-Free Guide to Shopping for Home Loans
3 Benefit From Years of Real Estate Experience. For Free
Even if this isn't your first time buying a home, having a buyer's agent with years of experience can be an invaluable resource to have on your side. A good agent will help you understand the contract, navigate the construction process, and get you to the closing table.
When unforeseen issues arise, having an experienced agent on your side will prove to be invaluable.
Browse New Construction Homes in Cumming
4 Your Dream Home Might Be in a Different Community
Working with a buyer's agent familiar with your search area can be invaluable. Have you found a home you like in one community? An experienced agent may know half a dozen other neighborhoods where you could find a home you LOVE.
Related: 5 Surprising (and Useful!) Ways to Save for a Down Payment
5 A Buyer's Agent Can Help You Save Money
Not only will enlisting the aid of a buyer's agent not cost you anything, they will work to save you the most money possible.
You've worked hard for your dream home; why not let an experienced agent ensure you aren't overpaying for your home? A good agent will fight for you at the negotiation table. Don't leave any money on the table, let an experienced real estate agent represent you when you're buying a new construction home.
Looking for a new home? Contact Zingleman Realty Today!